Online Survey Maker
Create beautiful questionnaires that stand out and complete your survey. Type in your questions and answers, aggregate responses in charts, and export your data for further analysis. Conduct your research easily with the 123FormBuilder survey maker.
Create a survey
Build your own smart and free online survey using an easy drag & drop survey creator. Start from scratch or use our existing survey examples.
Set up your questionnaires for free and run your online survey in minutes - no technical knowledge needed
Launch your survey right away - no install required
Analyze survey responses on the go in real-time charts
Run online surveys on your audience in minutes
Build custom surveys by using various types of fields for your questionnaires. These types of fields include Likert scales, multiple-choice questions, and drop-down lists. You can even add open-end questions through text boxes or text areas. And these are just to name a few. All questionnaires are mobile-responsive, meaning you can collect your survey responses from desktops, tablets, and mobile devices.
Use branching to improve the way your respondents interact with your questionnaire. This includes creating custom rules that skip questions. Or rules that send a specific auto-reply message or redirect to a certain web page. With our survey maker, you have the power to filter and manipulate your data. You can use filters that reject responses from certain countries or days of the week. And there's an option to limit the total number of responses you need for your online survey.
Collect useful insights

Once your questionnaire is ready and you're close to launching your online survey, it's easy to send it out to the right audience. Our free online survey tool offers the following options:

Run the online survey on your website by publishing the questionnaire with a simple copy-paste.
Collect responses on your Facebook page by using our dedicated 123FormBuilder App.
Share your questionnaire through email, Messenger, or other.

Our survey creator has many other integrations that will sky-rocket your survey. These include Google Sheets, Salesforce, Dropbox, Wix, and MailChimp.
It's useless to run a survey without the proper tools. 123FormBuilder fills the void with advanced analytics for your data. Once you've finished collecting responses, you can use our survey maker to analyze them and draw conclusions for your research. Here's a glimpse of what you can do with this survey creator further down.
Get real-time survey results
Get access to your survey data and export it from any location
View your survey data in custom charts and reports
Choose the way you want to view your data (in pie charts, lines, vertical bars, or horizontal bars)
Run your online survey in multiple languages at the same time
Get notified by email or phone whenever someone completed your questionnaire
Give thanks to those that completed your survey through a tailored thank-you email
Connect your survey data with other apps such as MailChimp or Salesforce
Frequently Asked Questions
Is 123FormBuilder the best free survey maker?
It depends on what you define as the best survey maker and what you need. However, by counting the over 100 million responses that our online survey tool has gathered, it's hard not to place it among the best. Moreover, take a look at what features our survey maker provides.
Can I make surveys for free?
Yes, you can use 123FormBuilder to create free surveys. However, the Basic plan has its limitations. If your audience exceeds 100 people, our paid plans are a better option. But, if you're running a survey for a smaller group, the free plan is sufficient to gather some insights. The more complex your scenario is, the better can the 123FormBuilder online questionnaire maker help you.
How can I create a survey with the 123FormBuilder survey creator?
Sign up to 123FormBuilder and select the online survey template within your account. Afterward, use the drag-and-drop editor to customize your survey as you please and move to the Publish section to copy its code. Next, paste it where you need it on your website, or use its link to share it anywhere online, on social media or in an email.
What's the difference between a questionnaire and a survey?
Glad you asked! A questionnaire is what you would build to collect responses online or through the use of a paper form, while a survey includes the process in which you would draw some statistics based on those responses. There's a more detailed answer about the questionnaire - survey dilemma in our blog if you want to read it.
Ready to use survey templates
Start with a sample survey: just select the type of online survey you need for your business or browse our available survey templates.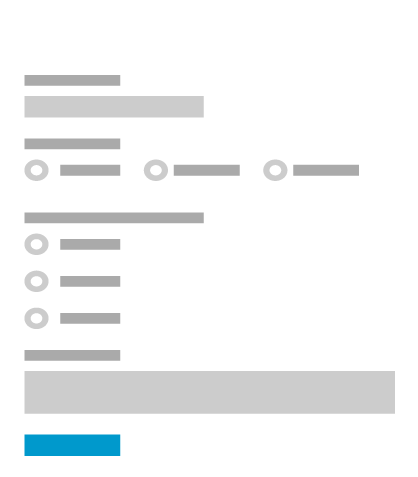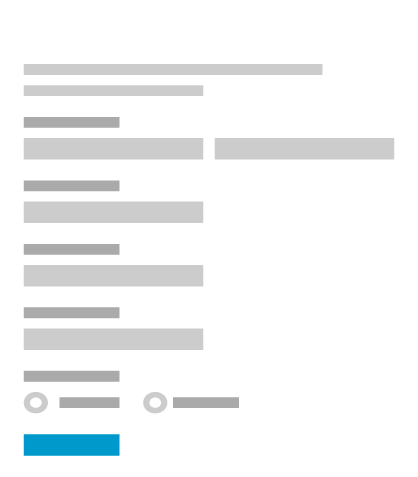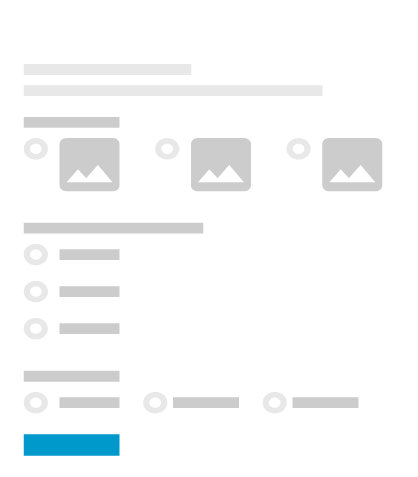 Start building your free online survey.
Sign-up takes less than 60 seconds.