Secure online forms builder
Create secure web forms with 123FormBuilder and don't worry about your data. We've got you covered with a 256-bit SSL connection between you and your account, several form security features, data encryption, and protocols. Secure your form submissions, as well as your success. GDPR and HIPAA protection included. Sign up now!
Create secure forms
Build responsive forms and gather sensitive data with our secure form builder.
Security features:
256-bit SSL connection
GDPR compliance & EU servers
HIPAA compliance
Virus & malware protection
Backups & data recovery
Form submission filters by country
Form password protection
CAPTCHA validation (Smart, reCaptcha)
Is your data secure?
Yes! The one special ingredient is a 256-bit SSL connection between you and your 123FormBuilder account. It protects all data packages with an algorithm that makes information inaccessible to any third party that would try to intercept it. The data is encrypted and stored on Amazon's servers in multiple data centers across the United States and Europe.
The URL of your secure form begins with https://. It's an extra layer of protection above what we already offer on all of our subscription plans (free included).
If you are dealing with patient health information and require a reliable solution to digitize your processes, check out our HIPAA compliance features. Comply with regulations and automate your healtcare workflows in a secure digital environment.
Easily build your online secure forms
Just drag & drop the fields that you need with our What-You-See-Is-What-You-Get form builder. Manage and control your form recipients, so you can keep track of who is receiving messages and file uploads. You can even encrypt your form submissions in your 123FormBuilder account.
123FormBuilder's security certifications include:
ISO 27001
GDPR
HIPAA (for Enterprise clients)
Secure form templates
We have a large selection of secure form templates that you can use for your business.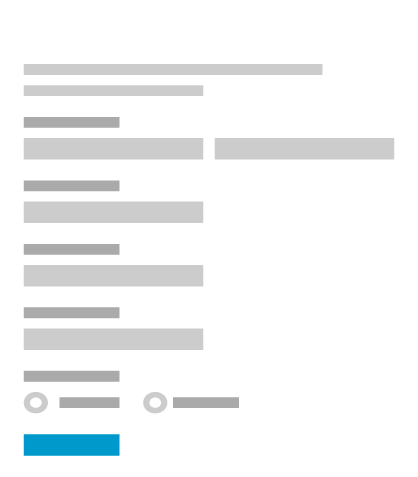 Start building your secure forms.
Sign-up takes less than 60 seconds.